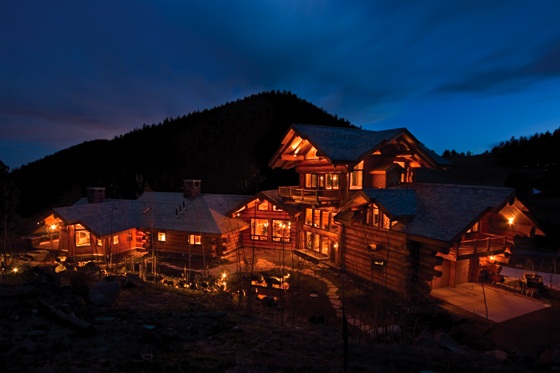 Constructed of huge western red cedar logs harvested from the forests of British Columbia, this unique 10,000-square-foot log home was built by Pioneer Log Homes. About technology we can say that this log beauty is brimming with sophisticated electronic systems. There's a Vantage/LeGrand Q architectural lighting system; motorized Lutron Sivoia QED window shades; a corporate-style Panasonic phone system; an Audio Design Associates Suite 16 whole-house music system; an amazing home theater setup; and a handful of flat-panel TVs, built-in speakers and top-grade A/V components throughout. An AMX home control system ties all of the electronic pieces together into one neat package that enables the homeowners to conveniently monitor and operate every system and device from specially designed touchpanels located in key areas of the house. The owner says: "This home is 10 times bigger than the cabin we used to live in, so we knew it would naturally be more complicated to manage," says Gunter. "Having some type of control system in place to help us with the day-to-day was always part of our plan."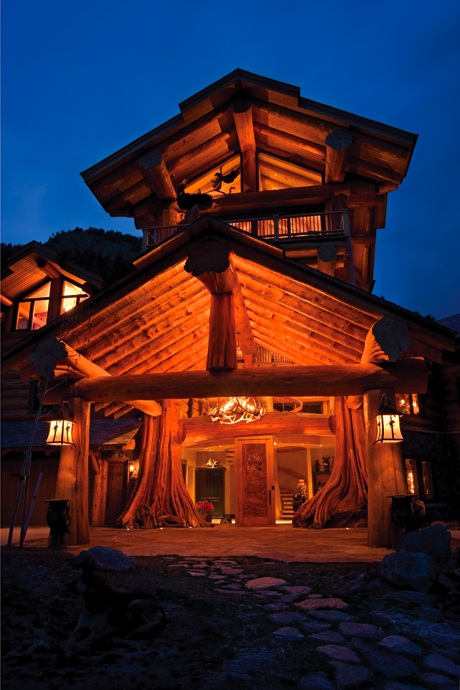 A Colorado home combines log cabin charm with some of the finest home technologies available. Think Grizzly Adams meets Donald Trump.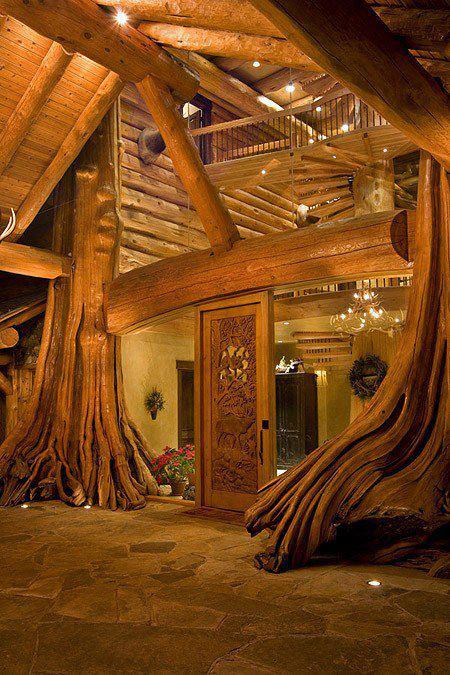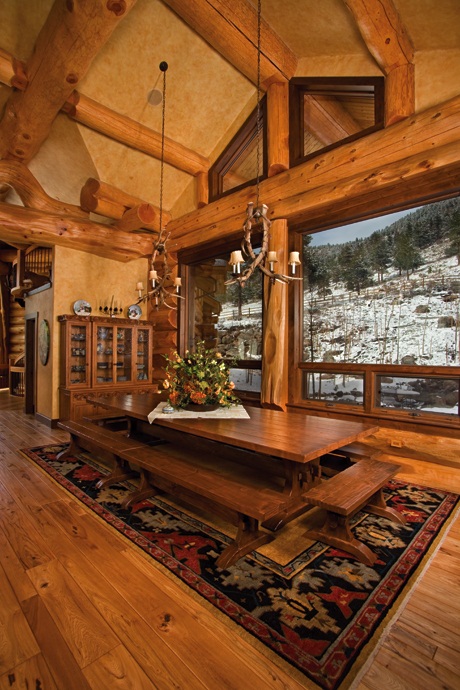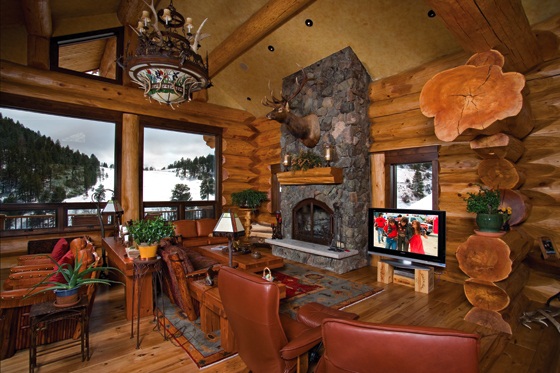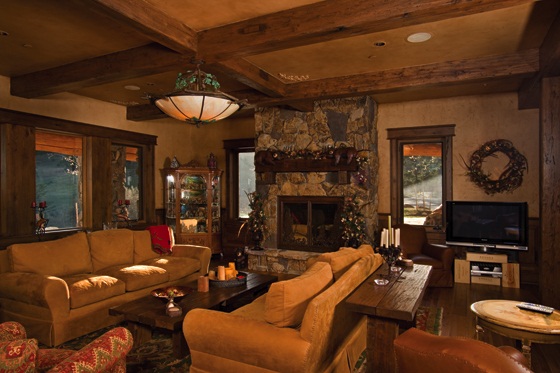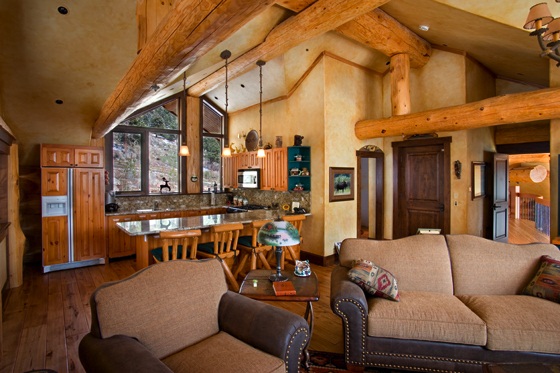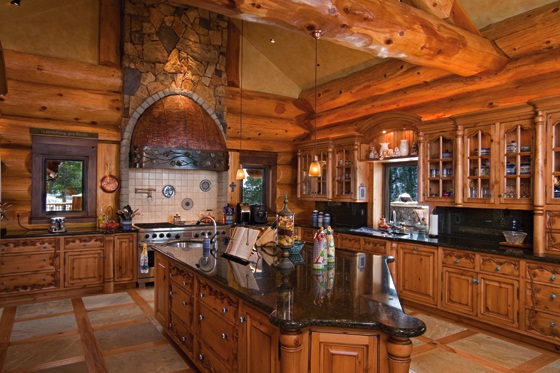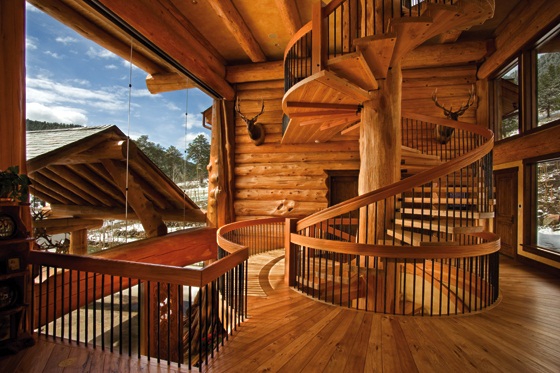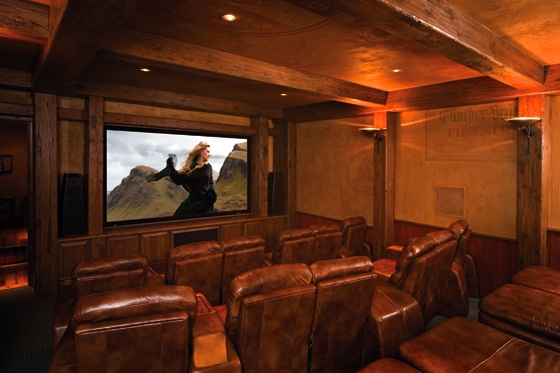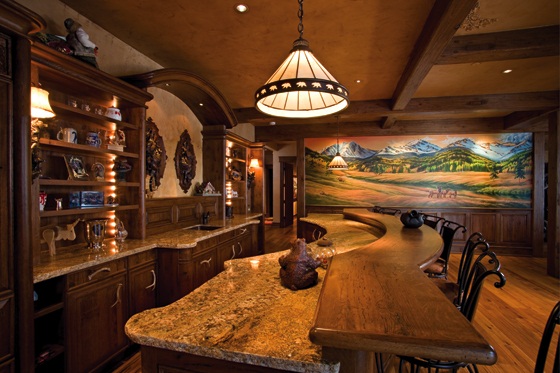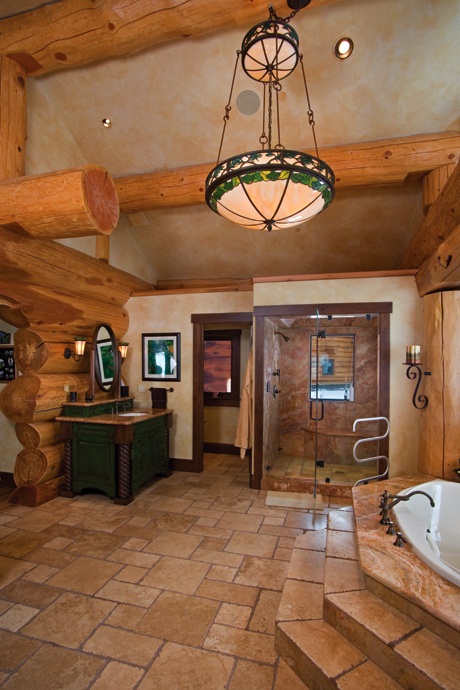 Cedar Stump Vanity Price range $900 – $1,500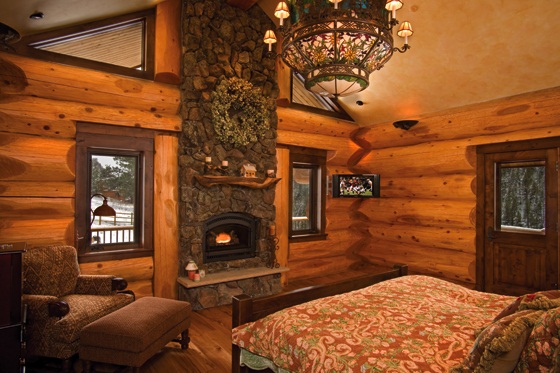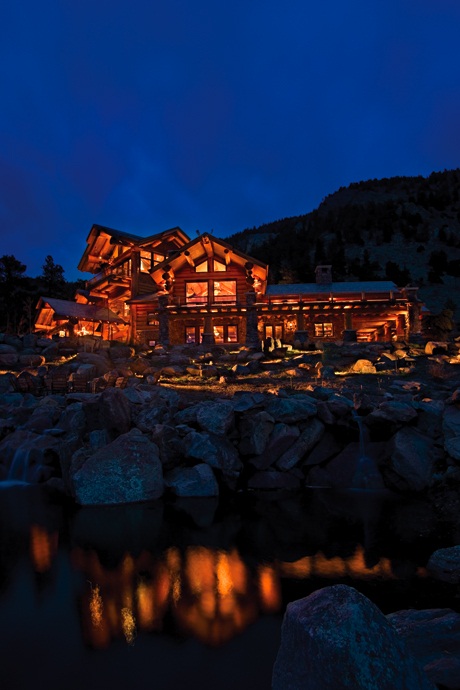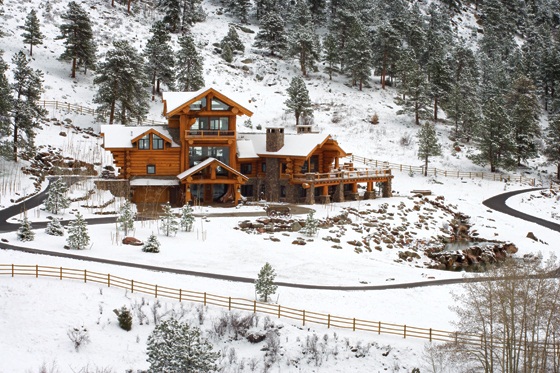 .
.
See more pictures  with Luxury Log Home (click here)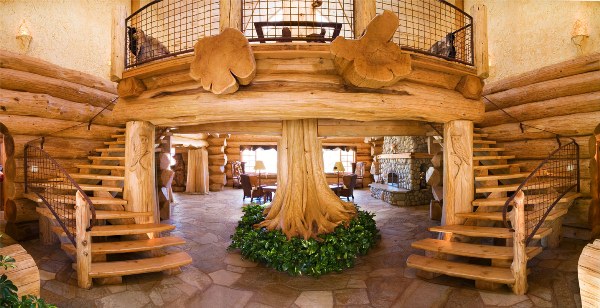 California Dreaming: Luxury Log Home